Leading with
Motivational Intelligence
THE DNA OF A GROWTH MINDSET
Executive Diploma Program
AWARD WINNING LEADERSHIP DEVELOPMENT PROGRAMME
Executive Diploma: Leading With Motivational Intelligence
In a world wrought with disruption, uncertainty and turbulence, a new level of leadership is required. Today, leaders must understand how to engage virtual teams, foster collaboration, by partnering across the organisation and most importantly, help people to adapt and grow in a highly dynamic work environment.

To accomplish these mission critical objectives, today's leaders must possess a higher-level insight of human nature. They need to understand what holds people back, what slows the adoption of change and, exactly what they need to do as leaders to unshackle human potential.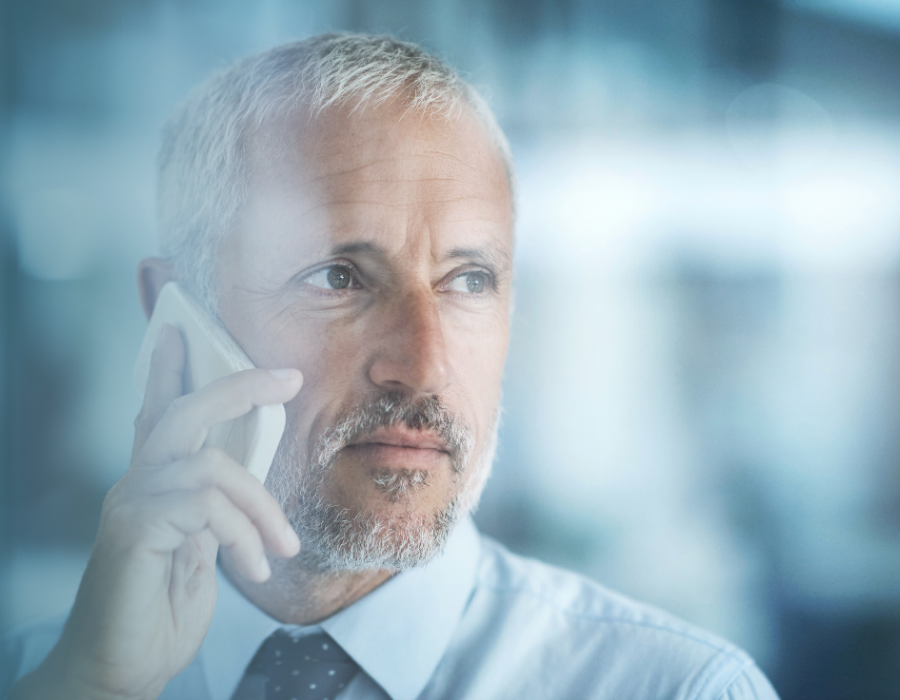 This course has completely changed my outlook on my responsibilities as a manager/leader. In 26 years with Pfizer, I have never participated in a programme that has as profoundly changed my perspective on my role, my responsibilities and my ability to positively impact my team.
DIRECTOR OF BUSINESS SERVICES, PFIZER
LEADING WITH MOTIVATIONAL INTELLIGENCE
ABOUT THE "LEADING WITH MOTIVATIONAL INTELLIGENCE" EXECUTIVE DIPLOMA PROGRAMME
The award-winning Leading with Motivational Intelligence (MQ) "Leading Through Turbulent Times" programme encompasses all aspects of becoming both a world-class strategic manager and inspirational people leader
By seamlessly tying together the practical hard skills:
Breaking through comfort zones, fears, and self-doubts
Defining and communicating impactful goals
Encouraging the team to find innovative solutions to challenges
Implementing tactical strategies
Gaining buy-in and ownership across the team
Implementing meaningful reward and recognition systems
With the critical soft skills:
Developing a collaborative team culture
Elevating team performance through inspirational leadership rooted in trust and respect
Fostering a high level of employee engagement
Coaching and mentoring employees past skill and belief barriers
Creating an environment of innovation and adaptability
Building stronger relationships and influencing others (both within the team and across the organisation)
LEADING WITH MOTIVATIONAL INTELLIGENCE
Our Leading with Motivational Intelligence (MQ) Executive Diploma Programme is specifically designed to help participants create the "complete game" of leadership and management.

Leveraged by more than 40% of the largest Fortune 500 companies and implemented around the world, the Leading with Motivational Intelligence (MQ) consistently receives a participant buy-in rate in excess of 97%. However, the most important statistic is:
12 months after completing the course more than 93% of participants continue to use the skills and techniques taught on a daily basis.
ABOUT THE MQ EXECUTIVE DIPLOMA
Transforming the world of leadership together.
Imagine a world where every person had access to life-changing Motivational Intelligence Leadership training.
It is a world where bright, talented individuals are equipped with the tools and skills they need to become extraordinary leaders and lead extraordinary lives.
The Leading with Motivational Intelligence course is the world's first accredited Executive Diploma designed to help progressive-minded leaders adapt to today's dynamic business environment.
Focusing on the issues and challenges created by disruption and turbulence, the course addresses topics ranging from leading/managing virtual teams to helping employees more readily orient to an ever-changing world.
The Executive Diploma is accredited by the Scottish Qualification Authority (SQA). Based in the UK, the SQA is a government-sanctioned education board that certifies the course content and has the world's highest qualification standards.
As such, the Leading with Motivational Intelligence Executive Diploma is internationally recognized by government organizations, universities, and businesses across the globe. Find out more about SQA Advanced Qualifications at www.sqa.org.uk/advancedqualifications.
The course is built upon the best practices, strategic insights and lessons learned over three decades of building leadership universities for Fortune 500 companies. The principles and strategies taught have been successfully implemented in more than 90 countries and on six continents across the globe.
Focusing on imparting fundamental skills, tactical best practices and powerful insights on the human side of the business, the course provides valuable knowledge to leaders of all levels. Particular emphasis is given to addressing the challenges the new business world faces leading teams and developing business in turbulent times.
The management portion of the course teaches participants how to define the proper team goals, translate them into actionable strategies/plans and communicate them in a way that encourages buy-in.
The leadership portion of the course focuses on developing people by shifting negative thoughts and self-limiting beliefs such that individuals give themselves permission to learn, grow and execute upon the management strategies and plans.
Throughout the course, particular emphasis is given to helping leaders raise motivational intelligence levels and foster a growth mindset within their team. An increasing body of evidence shows a direct correlation between motivational intelligence and human performance, particularly in a time of rapid change.
Our Leading with Motivational Intelligence Executive Diploma programme has been built leveraging Nobel Prize-winning research and the latest cognitive psychology advancements to assure everything necessary for meaningful change is in place. The programme has been fully accredited and is internationally recognised for its effectiveness in developing world-class people leaders.
Use The tabs below to learn more about this program:
MANAGERS AND LEADERS WHO ARE LOOKING TO:
Quickly adapt their team to change
Effectively mentor every team member
Improve communication and collaboration
Gain more buy-in to new goals or strategies
Transform their team culture
Increase initiative and self-motivation across their team
ESSENTIAL TOPICS COVERED IN THIS COURSE
Leading teams through turbulent times
Understanding the different types of human intelligence and how they impact performance (IQ, EQ,)
Crafting a team vision/purpose and communicating it in a way that fosters team ownership
Defining goals and tying them to the team vision/purpose
Understanding how to minimise risks and maximise opportunities
Setting proper performance expectations
Gaining buy-in and ownership from the team and individuals
Recognising and rewarding the correct efforts and performance outcomes
Utilizing time effectively. Keeping employees focused on the things that matter most
Establishing a proper team culture
Fixing a dysfunctional team culture
Coaching and mentoring employees
Encouraging innovative ideas and new approached to overcoming obstacles and challenges
Understanding and overcoming barriers to success
Developing accountability and adaptability in a team
Helping employees become more positive, open-minded and resilient
Creating an environment that engages employees and fosters initiative
Breaking through comfort zones, fears, and self-doubts
Establishing trust and open communication across the team
THROUGHOUT THIS TRAINING INTERACTION, WE CONDUCT ASSESSMENTS:
Assessment of personal leadership and management strengths and weaknesses
Assessment of time allocated to management tasks: Strategic planning, strategy development/implementation, creating accountability to execute individual plans and manage daily tasks
Assessment of time invested in leadership activities: Creating individual development plans, proactively coaching and mentoring team members, developing/perpetuating the proper team culture
Monthly Presentations: to ensure learnings and performance objectives are understood and put into practice
Assessment of leadership and management motivators 
INTEGRATED INTO THIS PROGRAM WE IMPLEMENT WINNING PLANS & STRATEGIES
Development of a plan to dramatically enhance interpersonal communication skills, coupled with powerful insights regarding specifically what to communicate, when to communicate it, how often to communicate it and to whom it should be communicated.
Creation of comprehensive individual development plans that define the exact steps and strategies to become a more effective manager and leader.
Development of a plan for a reward and recognition system to foster increased employee engagement, purpose, and loyalty.
Development of a strategy to positively impact the key drivers of optimal team culture.
Development of a strategy to break down internal organisational silos and foster better internal collaboration and partnering.
Coaching and mentoring employees
Crystallise organisational vision/goals/action plans that enable comprehensive ongoing performance management.
WE TEACH EASY-TO-USE MQ TOOLS FOR LEADERS
After completing the Leading with Motivational Intelligence Program, The Power Within Training offers sustainment options to reinforce the tools and strategies learned.
Tools to drive responsibility and ownership of competencies.
Insight to create open-mindedness, adaptability and confidence needed to drive reflection, learning, and adoption of best practices.
Tools to create persistence and diligence needed to practice and master competencies.
Tools to increase initiative and self-motivation across the team.
Techniques to mentor/coach team members past their comfort zones and self-limiting fears so that they will embrace the changes and adopt the new skills/strategies.
A dedicated plan for what to start doing, stop doing and continue doing from leadership, management, mentoring and coaching perspectives.
Insight, techniques, and understanding of how to create a winning team culture.
Proven strategies to facilitate better communication and collaboration.
FACILITATION
Modules are live virtual instructor-led sessions twice per month (2.5 hrs per session) that incorporate insightful discussions and engaging group conversations designed to shift limiting mindsets, isolate best practices and foster actionable plans/strategies that participants can Immediately apply. Each module contains:
A relevant and topical learning objective relating to the best practices of optimal leadership and management.
An action planning and implementation component where participants are guided on exactly how to implement the learning discussed.
A commitment component where participants are held accountable for implementing and practising the key learnings and strategies discussed.
A commitment component where participants are held accountable for implementing and practising the key learnings and strategies discussed.
A mastermind group discussion and learning system, where we all learn from one another's experiences and learning styles
GLOBAL PARTNERSHIP
The Power Within Training & 2logical Global Partnership
2logical has selectively partnered with highly qualified organisations around the world to represent its acclaimed Motivational Intelligence Development Approach. 2logical's Global Partners go through an extensive training process and must pass an intense certification before they can represent our award-winning content. As such, you can be assured that each Global Partner is amongst the very best in the industry.
In 2019, The Power Within became 2logical's U.K. based Global Partner. They were chosen because of their unique qualifications, extensive experience and commitment to providing their clientele with the most cutting-edge training and development solutions.
As we have expanded our global reach, we have looked to find partners who have a deep understanding of their strategic markets and a strong reputation for delivering client results. We were impressed by the team at The Power Within and felt that they would represent 2logical well in the U.K. market.
Leading with Motivational Intelligence
Register Your Interest