CONSTRUCTION INDUSTRY SPECIFIC
Construction Business Growth Academy
The Power Within Training is dedicated to helping construction-based business owners and construction management throughout England, Scotland, and Wales achieve more than they believed possible. Our construction business training is designed to develop owner-managers and help them create the future they want. To ensure business growth, we have a dedicated team of industry professionals to give unique support specific to the skills, traits, and challenges found within Construction. This programme was created to help you push and elevate your business to the next level. Contact us to register for our construction business training.
Explore Our Construction Business Growth Course
We created the Business Growth Academy for business owners like you to grow and develop their businesses in a more controlled and sustainable way.

To ensure growth, our construction business training is a series of six training modules focused on business growth, leadership, and financial management. Most of our participants are business owners looking to get the tools needed to spend more time working on their business while generating more profitability to ensure consistent business growth.

The Power Within Training uses the latest business growth strategies, which allow you to identify, modify and quickly implement our easy-to-follow business-building tools and techniques designed around the construction and property development industry.

Whether you are a business owner or an aspiring construction and property development entrepreneur, our Construction Management Course will provide the tools and techniques to drive your business forward and achieve sustainable growth. Join us at the Business Growth Academy and unlock your full potential.
The Goal of Our Construction Management Training
Our goal with this training is to provide you with the tools you need to take control of your business. This allows you to use the latest strategies and ensure the smooth growth of your construction business. The construction management training we offer is a three-month course with new modules available twice monthly, delivered via Zoom or in person. These modules are designed to work around your schedule. After, you'll have a 39-hour CPD certification thanks to our CITB skills & training courses.

Overall, our fully funded construction management training will help you place the proper foundation, allowing you to build a more substantial and focused business that's centred around constant growth and profits while future-proofing your business.
BUSINESS GROWTH ACADEMY
The Benefit of Our Business Growth Academy
As you go through our training, you'll delve into each module and the critical steps and tools. These include how to plan, organize, and control construction operations, all designed to provide you with a well-rounded view of your business. Not only will you get the tools you need to ensure your construction business growth, but you'll also get access to benefits such as lifetime access to your online interactive training portal, entrance into a private social and professional networking group, pro bono coaching, and mentoring from industry experts and leaders. Here are some additional benefits of our construction management training:
Register your interest today
You'll build a personalised 12-month business development plan that keeps you focused on high-value activities, ensuring you remain on track to grow.

Tools and techniques to not only measure but also increase your profitability within your business. These tools help you ensure that you're never leaving money on the table again.
Learn, develop, and nurture self-management and leadership strategies that you can work on and in your business to help you from chasing your tail or burning out.
You'll develop unshakeable confidence in your business's ability to grow and become the kind of entrepreneur that chooses the customers they want to work with, meaning customers who are driven by value, not by price.
Gain valuable leadership and self-development skills, which encourage learning for life.
Lastly, you'll no longer wonder, "what if?" You'll have the knowledge and understanding to keep unlocking and growing your business's true potential.
WHAT'S INCLUDED IN THE PROGRAMME
Course Overview
As we've mentioned, our business management course is designed to be completed over three months, with two courses being released monthly. These are designed to be done on Zoom or in person and are flexible around your busy schedule. Our modules were created to be easy to understand while providing the resources needed to elevate your construction business. Here is a more in-depth look at what to expect from our modules:
This module will encourage you to deep dive into your why and break the business C.O.D.E. You'll be shown the importance of knowing why you started the business, how you can build a business while remaining authentic, and what needs to be done to ensure you create and support a solid foundation moving forward. During this module, you'll discover how to successfully build a business in the construction industry, from the fundamentals and foundations to the growth. Lastly, we'll review your vision, values, and purpose, show why these are critical areas, and allow you to establish a real business for you and your customers.
With this module, we'll focus on self-leadership and how you should constantly be developing the 'inner game' or minder and the 'outer game' or action. The inner game consists of intention, self-awareness, self-confidence, and self-efficacy. These must be used to achieve personal mastery, while the outer game consists of influence and impact. M.E.N.T.A.L. agility is your key to all success and failure, meaning that without leading yourself, you'll never find business success. For us, your M.E.N.T.A.L. agility is made of five key components that enable you to transition from owning a business to thinking and planning like an entrepreneurial business owner.
The point of this module is to help you understand that you can't manage your time; you can only manage your use of time or your self-management skills. It's vital to have strong self-management skills to be more successful at work. We'll explore ways to help maximise your time and identify your High Payoff Activities. The T.I.M.E. multiplier is about accepting that you cannot do everything yourself. Instead, it would be best if you focused on your high-payoff activities. Our goal is to teach you to say it's okay to say no. We'll show you the importance of recognising the significance of all your decisions. Along with that, we focus on unique planning and defining processes to bring the future into the present.
Understanding your finances is essential as it allows you to make informed decisions that have the potential to make significant impacts on your business, growth, and even your bottom line. We want you never to leave money on the table again. When you know the difference between markup and margin, fixed and variable costs can make the difference between owning a business and the business owning you. Understanding your business numbers will increase your revenue and profitability and even grow your business.
High-performing teams are more than a group that works together. A high-performing team has clear priorities and purposes and shares an understanding of how each team member or subcontractor prefers to approach work. The foundation of a high-performing team or business starts with trust. The development starts with creating an environment where leaders and team members can openly disclose which strengths they feel they bring to a team and what support they need to be their best selves. Truth is that all people's problems directly reflect the business owner's leadership and management. When a team doesn't do things your way, they probably have no idea what your way is.
Everyone works best with clearly defined goals, from completing a refurb on a budget or growing your construction business to over 10M annual profit. Remember the old saying, through a goal with a plan, is just a wish! We'll teach you our tried and tested process for setting and achieving your objectives by focusing on what matters most. Reviewing your daily, weekly, and monthly goals, we can help you make high performance a habit. Best of all, you'll create a detailed 12-month business development plan to get your personal and professional goals moving in the right direction.
Meet the Construction Business Training Presenters
Derrick Matheson: Training and Development Director and Trainer of Business Growth Academy
A seasoned business owner, Derrick understands the challenges UK construction and property development professionals face. We have crafted a targeted program that simplifies growth, empowering entrepreneurs with easy-to-implement strategies.
Derrick's mission is simple: to empower and equip ambitious entrepreneurs and professionals with the tools and knowledge necessary to thrive in today's competitive market.
The Business Growth Academy is a testament to his dedication, offering an innovative, step-by-step business-building process that demystifies the complexities of growth and unlocks the full potential of your enterprise.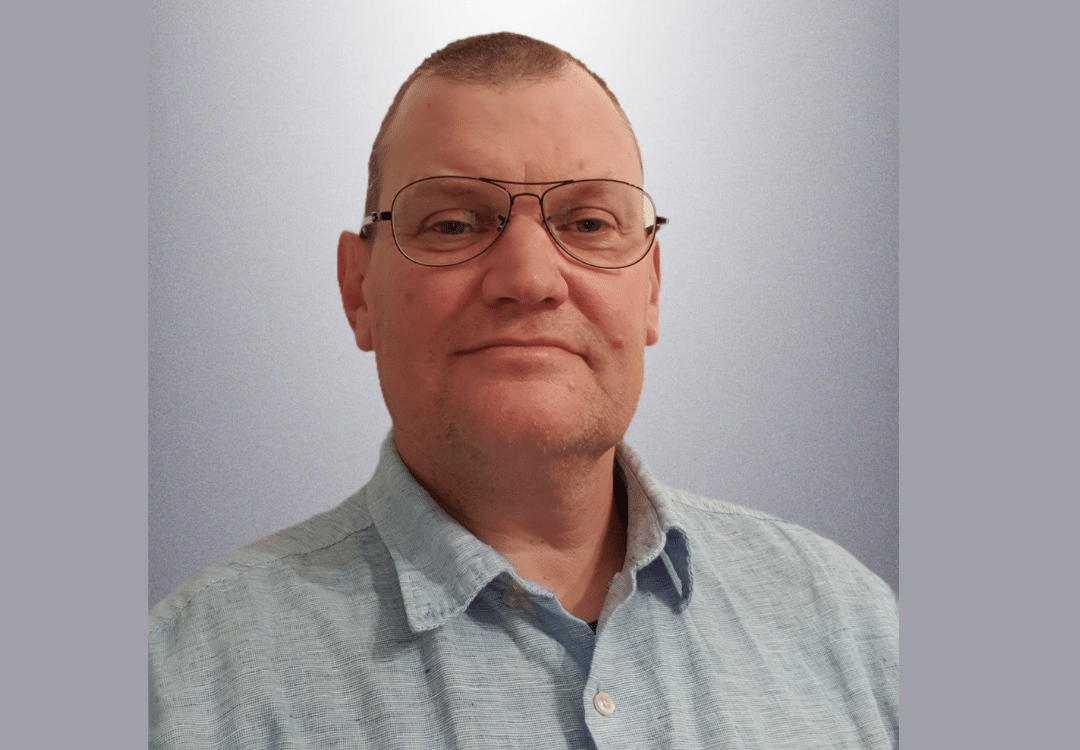 Stuart Mason: BGA's Bold Training Manager, Lead Trainer, and Author of "How To Wreck Your Business
Stuart, the fearless BGA Training Manager and Lead Trainer has turned his business failures into powerful lessons for others. As the author of "How To Wreck Your Business," Stuart shares his hard-earned wisdom to help business owners avert the same pitfalls that led to the demise of his own company on its 20th anniversary.
Stuart's approach is refreshingly direct and unapologetically abrupt, cutting through the noise to deliver real-world insights that make a difference. Don't expect a dry lecture on business theory from a dusty textbook; instead, Stuart offers a 'streetwise' perspective that is both practical and actionable, pushing you to uncover the answers that will make your business shine in a competitive market.