CONSTRUCTION INDUSTRY SPECIFIC
Achieve more than you ever believed possible!
Designed specifically for the development of owner-managers, the Business Growth Programme helps you create the future you want for your business and for yourself.

Our Business Growth Academy was designed specifically for construction business owners just like you.

Successful business growth requires an understanding of critical business growth skills, traits and characteristics.

To make the most impact, your business needs to act faster than the competition and do so in a sustainable, practical way.

Our step-by-step programme has been developed to help you build your business with clear, easy to follow strategies that work.

The result? Enabling your businesses to accelerate growth quickly and profitably.
BUSINESS GROWTH ACADEMY
What you get…
A fully-funded (yes, really) business development programme via CITB Skills & Training with 39 hrs CPD certification

Twice Monthly digital training sessions for 3 months, delivered via Zoom and designed to work around your schedule
Lifetime access to your own online interactive training portal so you can keep levelling up
Pro bono coaching and mentoring from industry experts
Lifetime access to all six training modules, so you can reattend at any time
Access to multiple private, high-calibre social media networking groups where you can connect with others
Free invites to monthly construction sector education sessions, delivered by industry leaders
…and how it benefits you
Your fully personalised 12-month business development plan will keep you focused on high-value activities, ensuring you stay on track with your goals
You receive multiple business development and marketing opportunities within the programme for hands-on learning 
You'll get the tools and techniques on how to measure (and increase) your profitability
You'll learn self-management strategies so you can work on and in your business, without burning out
You'll gain valuable leadership and self-development skills, so you can keep learning for life
You'll develop unshakeable confidence in your skills, becoming the kind of entrepreneur that chooses your customers
And lastly? No more wondering 'what if?'. You will know how to keep unlocking and growing your true business potential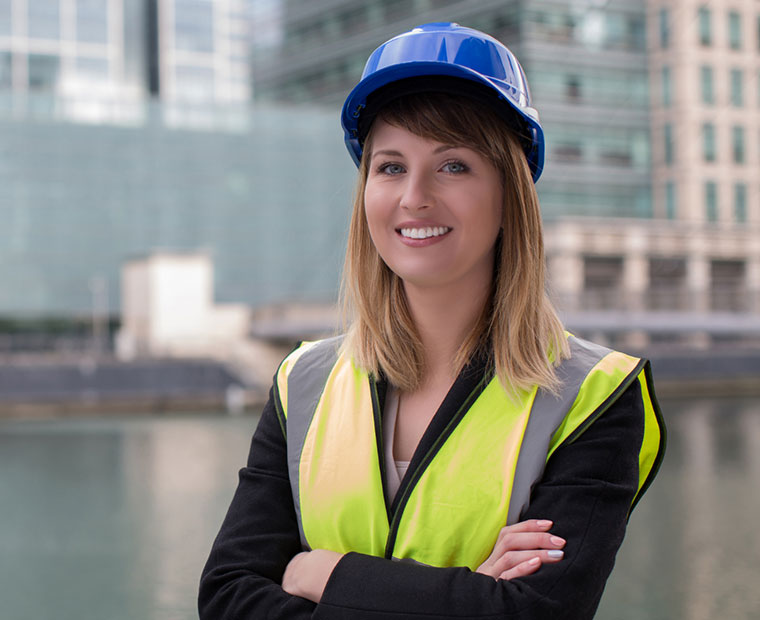 Are You Ready For Action?
Starting and growing a business is hard work, requires a lot of determination, consistency and learning, and only pays off in the long term.

Our Business Growth Academy explores dynamic new approaches to the entrepreneurial mindset, intelligent self-management tools and techniques, goal setting and systems and processes that empower you and your business to make better decisions faster.

Take an honest look at yourself before leaping into this course.

Are you ready to do what needs to be done?

Let's get started!
WHAT'S INCLUDED IN THE PROGRAMME
What can you expect?
Are you ready to deep dive into your WHY and break the C.O.D.E for business success?

You MUST know the importance of knowing WHY you started the business, HOW you can build a business whilst still being authentic, and WHAT needs to be done to ensure you have a solid foundation moving forward.

You'll also discover how to build a successful; business within the construction industry from the Fundamentals, Foundations to Growth.

Finally, we look at why your vision, values, and purpose understand why they are so critical, showing you how to establish a business that's true to you and your customers.
Self-Leadership and M.E.N.T.A.L agility is the key to success and failure; without first leading yourself, you will never truly find business success.

Your M.E.N.T.A.L agility is made up of five key components that enable you to make the transition from owning a business to thinking like an entrepreneurial business owner.

By taking control of yourself and your business, you can ask better questions of where you are now and where you need to be, then look at ways of bridging that gap.
Learn how to multiply your time by giving yourself the emotional permission to spend time on things today that give you more time tomorrow

You can't manage time; you can only control your use of time or your self-management skills.

When you have strong self-management skills, you tend to be more successful at work. In this module, we delve into ways to maximise your time and identify your High Payoff Activities.



Understanding your finances is essential because it can help you make informed decisions that have the potential to make a significant impact on your business, your growth, and your bottom line.

If you are looking to increase your revenue and grow your business, understanding your business numbers just makes sense.

High performing teams are far more than a group of people who work together. They have clear priorities and purposes. There's a shared understanding of how each team member or subcontractor prefers to approach work.

Let's get prepared for any gaps and challenges that need addressing with your business.
We all work best with clearly defined goals, from completing a refurb on a budget to growing your construction business to £10M annual turnover.

Remember the old saying, though – a goal without a plan is just a wish!
We'll teach you our tried and tested process for setting and achieving your objectives by focusing on what matters most to you and your business.

Looking at your daily, weekly, and monthly goals, we help you make high performance a habit.

Best of all, in this module, you'll develop a detailed 12-month business development plan so you can get your personal and professional goals moving in the right direction immediately.