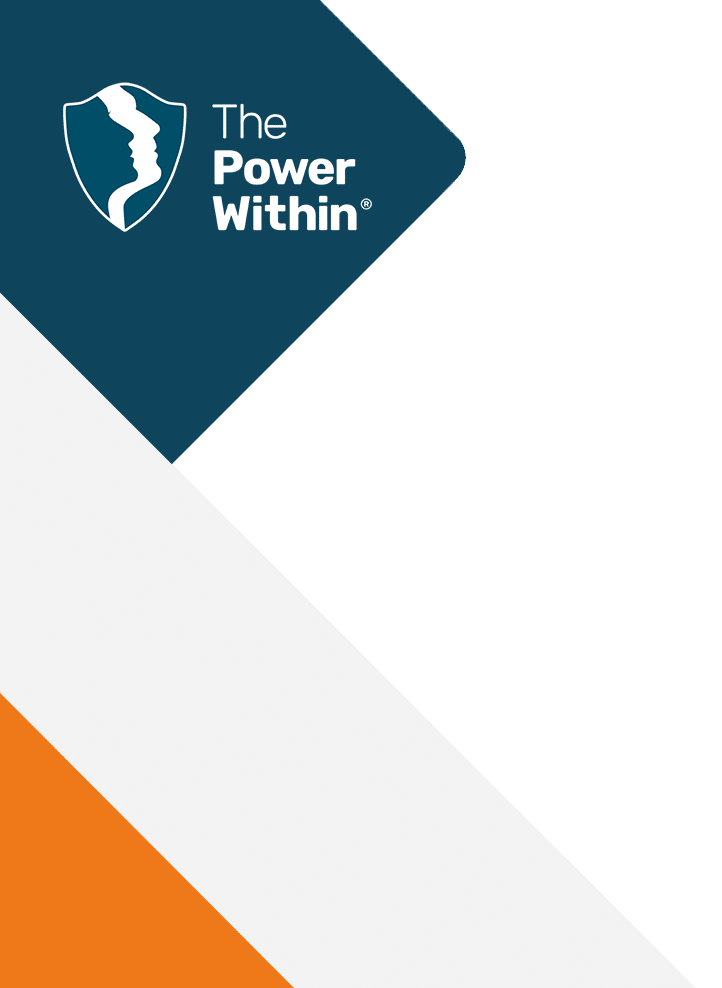 MQ: Inspiring The Leaders Of Tomorrow
Are you ready to transform your leadership and management skills?
SOUND FAMILIAR?
Let's do something a little bit different!
The Power Within Training has been offering leadership training course options for several years; we aim to help you find your very own leadership style. Our strategic vision has been pulled together by a leadership and development focus that operates at the intersections of cutting-edge neuroscience research; using the most recent cognitive and social psychology discoveries; we can help train a range of leadership styles.

When you invest your time in our leadership training courses, you will learn to THINK BIGGER, BE BETTER and ACHIEVE MORE. Leadership courses are more than simply taking a test; if you are in a leadership position, you need to be focused, prepared and dedicated. If you have outstanding leadership and management, you will have a happy team and company!

Award-Winning Leadership Development
The science behind our approach to developing motivational intelligence has won a Nobel Prize and been named one of the top ten most promising scientific discoveries of the 20th century. Are you ready to join the best leadership programme there is? Successful leaders mean successful businesses; choosing a leadership course with The Power Within Training will elevate your company from the rest.
Motivational Intelligence (Mq) is our third level of intelligence; it's the DNA of a growth mindset. We can work with you to develop that inspirational leadership we know you already have through our management training, providing you with essential skills such as growing your mindset and expanding your knowledge of how to share your positive mindset.
Welcome to the motivational intelligence (Mq) revolution. Welcome to The Power Within Training. leadership training course options Welcome to strong leadership
OUR TRAINING SOLUTIONS
What do we do for you?
Business Growth Academy (Construction)

Designed specifically for the development of owner-managers within the construction industry, our Business Growth Programme helps you create the future you want for your business and yourself.

Our step-by-step business growth programme has been designed and developed to help you build a more profitable business using easy-to-follow strategies that work every time.

SDS Individual Training Accounts

Ready to step it up?

Do you want to progress to a management or leadership role within your industry? Accelerate your business development? Achieve CPD accreditation?
Take your personal and professional development to the next level? Then we have a solution for you!


Leading With Motivational Intelligence

The worlds first SQA approved Executive Diploma in Leading with Motivational Intelligence

In a world wrought with disruption, uncertainty and turbulence, a new level of leadership is required. Today, leaders must understand how to engage virtual teams, foster collaboration, by partnering across the organisation and most importantly, help people to adapt and grow in a highly dynamic work environment.
All our leadership and management programmes come with online, on-demand lifetime access. Not only does this reduce the need for travel and its associated costs, but it's better for the environment and means you can have more time doing the things you love. Our courses and materials offer practice advice for new leaders or those who have been in a leadership role for a long time; unlock your leadership potential with our training today!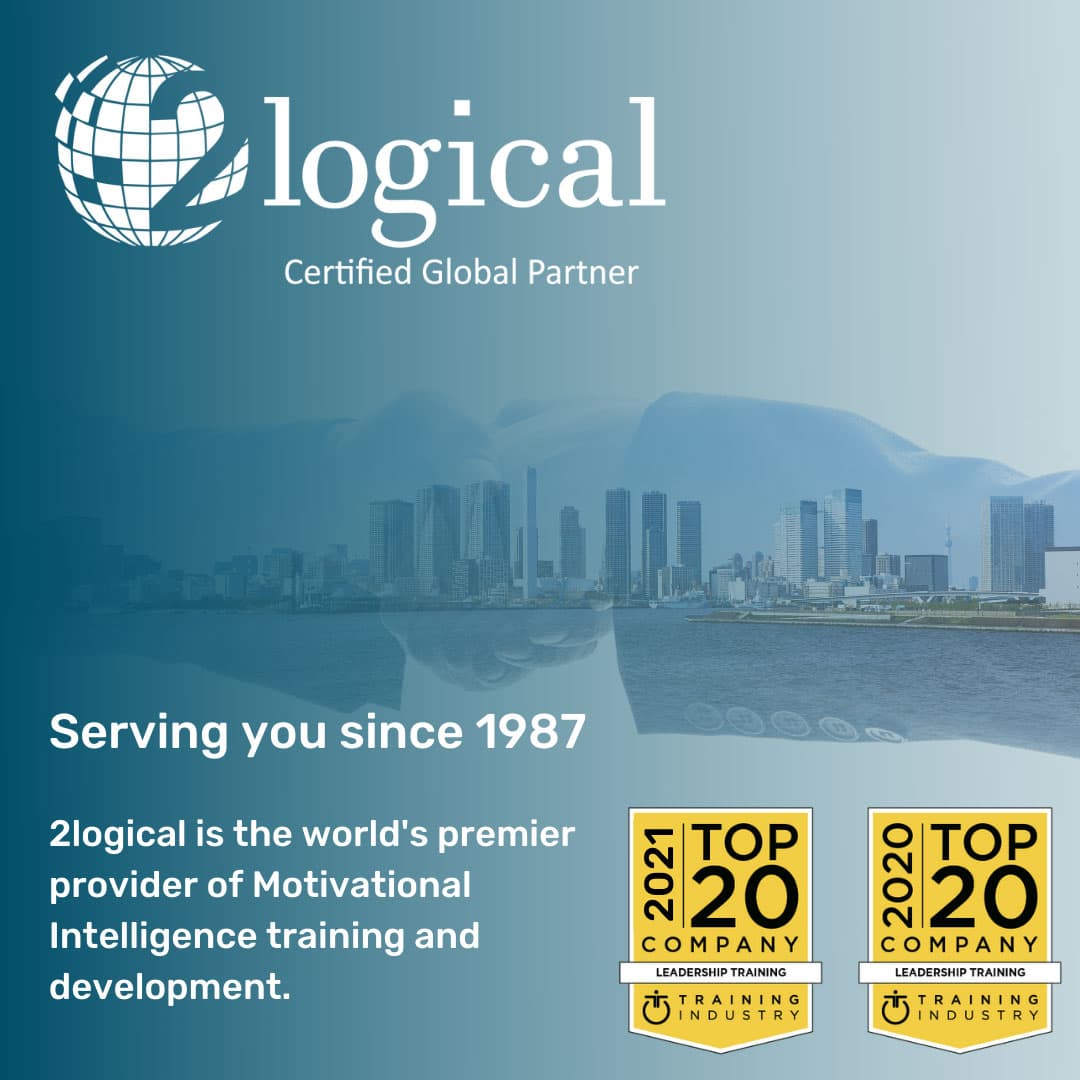 LEADERSHIP TRAINING COURSE GLOBAL PARTNERSHIP
The Power Within Training & 2logical Global Partnership
2logical has partnered with highly qualified organisations worldwide to represent its acclaimed Motivational Intelligence Development Approach. 2logical's Global Partnersundergo extensive training and must pass an intense certification before they can represent our award-winning content. As such, you can be assured that each Global Partner is amongst the very best in the industry.

In 2019, The Power Within Training became 2logical's U.K.-based Global Partner. "The Power Within Training was chosen because of their unique qualifications, extensive experience and commitment to providing their clientele with the most cutting-edge training and development solutions," said David Naylor, Executive Vice President of Learning and Development

Training Industry Magazine named 2logical one of its Top 20 Global Leadership Development Companies for the 2nd year in a row! Effective leadership training is second to none, helping our clients excel in leadership roles for years to come!

OUR LEADERSHIP TEAM
Business Growth & Support Team
TESTIMONIALS
Reviews from our customers & partners
A genuinely thought-provoking course. Leading with Motivational Intelligence. Delivered brilliantly by James Fleming. His enthusiasm is indeed infectious.

On a personal level, it made me reflect on what I need to do as an individual to Lead my business into the future. It made me look at our teams and appreciate the positives. We are all guilty of slipping into some bad habits.

By way of recommendation, we embarked on this journey with the Senior Leadership team, but we are going to adapt this course with James and the team at The Power Within Training and look to roll it out to all middle management.

WOW!! Just WOW!!

I was unsure what to expect when I signed up for the Leading with Motivational Intelligence course. My background is in training management, so I am naturally sceptical of training courses because I think I am the best. I honestly thought I was a pretty good leader.

Then BOOM!! Along comes James Fleming and The Power Within Training, who knocked everything I thought I knew out of the stratosphere and challenged me to dig deeper, go harder and do better.
The lessons I have learned throughout the past few months will shape me into a better leader and person.

I now view the entire world through a different set of prescription lenses. Thank You for fixing my eyesight, James Fleming, and the Power Within team!

Thank you very much, James, for the Leading with Motivational Intelligence training.

My experience with The Power Within Training has exceeded all my expectations. I went in with an open mind, and the whole program was a great success for me to see leadership and management from a different angle. James asks many questions and tells many stories, which greatly helps you understand the power of Motivational Intelligence and its relevance in today's business world.

I highly recommend this course to any business owners looking to develop a growth mindset and enhance their leadership capabilities.

I would recommend the Women in Leadership: Leading with Motivational Intelligence course to anyone who wants to get a better understanding of how to identify and improve their leadership style, the people within their team, and how to utilise their driving forces.

Each lesson had something actionable that I could implement with my team immediately, and the course content has empowered me to have more productive conversations with my team.

Hearing from different leaders at the end of each session was valuable. We got to learn about their leadership journey and how they approach difficult situations and have the opportunity to ask them questions.

"Our senior team really valued the leadership training session with The Power Within. It challenged us all to think differently about our vision for our business, and how this needs to tie in with the wider needs of our people – not just our commercial goals. Our trainer Derrick has been extremely responsive and supportive in helping us to consolidate our learnings, and we look forward to implementing them together through 2023 and beyond."