The day I thought we would lose everything……
If you've ever been worried that your business could be under threat, then you'll know it's one of the worst feelings in the world.
When Enas and I left our corporate jobs in the Middle East to start our family business, we worked solidly for three years. Day and night, weekend after weekend, to begin building The Power Within Training – a hugely passionate business that we love just like a family member. 
The Reality: We had big plans in the pipeline; we felt optimistic about our business trajectory and the future, thanks to the success of our in-person classroom-based workshops. We had a healthy sales pipeline, a solid marketing and headcount plan and stable cash flow.  
The Fear: 23 March 2020 – The whole world went into lockdown. This meant no in-person workshops, no corporate training; everything we had worked towards planned and prepared for had stopped in one single day.
Client after client shut shop; our primary revenue stream had been turned off like a tap; nothing was coming out!
Our business was at risk; everything we had worked for was at stake.
I'd be lying if I said we weren't fearful – like many others, we were afraid of the health impact of Covid-19 around the world, and we were fearful for the future of our business.
The Challenge: Enas and I have learned through our studies of the human mind and Motivational Intelligence (MQ) how to be open-minded, embrace change, adaptable in adversity and resilient in the face of turbulence and uncertainty.
This was one almighty kick in the guts, a massive setback, as a training & development business that travelled the country delivering in-person workshops we couldn't even leave our home.
But, we were committed to our vision our purpose – we started thinking of solutions, moving quickly, refusing to accept any potential outcome that didn't allow us to continue our business objectives and achieve our goals.
It is not the strongest of a species that survives, nor is it the most intelligent. It is the one that is most adaptable to change.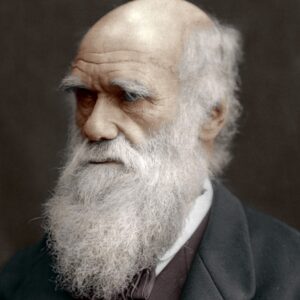 Charles Darwin, 1809 – 1882
Because of that, we adapted, developed and changed our business model our business. 
We took massive action.
The Solution: We adapted at speed moved everything online within a matter of weeks, thanks to a massive effort from our team and fantastic support from several freelance developers. And we got up and running again, delivering virtual and online training programmes instead.
And not only in the UK but all over the globe. We had opened up a whole new customer base, both here in the UK and worldwide.
The Outcome: We didn't just survive – we thrived. We introduced brand new programmes – including our world-first SQA-approved Leading Motivational Intelligence (MQ) Executive Diploma and our Business Growth Academy – and we attracted more clients than ever. 
We quickly grew our team and our revenue…..and I'm proud to say the future of our business is now brighter than it has ever been.
Why am I telling you this? 
The Learnings: Because our Motivational Intelligence (MQ) mindset and skills enabled us to do it, adaptability, resilience, initiative, courage – these are all characteristics of Motivational Intelligence (MQ).
And as business leaders, once we learn how to develop them, it changes how we view and perceive all situations – especially turbulence, setbacks and challenges- and how we respond to the ever-changing environment around us, critical for business success.
I genuinely believe these are skills that no successful business leader should be without. These are critical to adapting as leaders and developing our business, people, and organizations.
Without MQ in our toolbox, we have mediocrity and excuses; with MQ in our toolbox, we have high performance and accountability.
If you'd like to think bigger, be better and achieve more as a leader or within your business, then let's have a complimentary chat about how to get you started.
Book in now for a free LIVE MQ training webinar to see how MQ can help you create the complete game and drive your business forward.
James Fleming
The Power Within Training,
The Motivational Intelligence Company
james@tpwtd.com
To find out how MQ can help you create the complete game of leadership and management:
https://www.thepowerwithintraining.uk/PL/LWMQ
#motivationintelligence, #mentoring #business #growth, #thepowerwithintraining, #traininganddevelopment, #energytransition, #construction, #leadershipdevelopment, #thecompletegame